Your solution, your way
We have developed an abundance of specialized systems, so we are able to relate to what the system is about, what it should do, which problems it should solve and who is going to use it.
Through the years we have integrated many solutions with other systems, or hardware, and are able to take on most tasks, whether they are simple or higly scalable systems where perforamce is a priority. Management of the systems will typically take place through a SaaS in form of an administration site, so it is not neccessary to install anything on your own computor to manage the system.
Contact us regarding your project and we are sure we will find a quality solution for it.
A couple of interesting projects

Litterature for the Royal Library
In connection with SMS litterature becoming an acknowledged literary form the publishing house SMSpress were obligated, as any other publishing house, to hand in a copy of each published work. The Royal Library had no protocol or data structure for this since SMSpress is the first SMS publishing house in Denmark. We developed a protocol and data structure, which is now the standard for handing in SMS litterature.

Access mill for GAME
One of the most hardware related projects we have developed is the access mill built for GAME. It works, as you may know from pool halls or Metro stations, by scanning you card to gain access. In this case a pin code was needed as well. For this system we integrated our software, containg a user system, directly with the access mill, numeric keyboard and a light matrix for displaying statuses. In addition, we implemented software to manage and print key cards for the mill.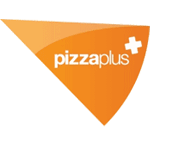 Order system for pizzaplus
When ordering take-out online it is important that the restaurant receives the order promptly. For pizzaplus we therefore developed a printer to which we could send the order directly upon the being placed. Furthermore, the customer can, also online, get confirmation from the restaurant that the order can be fulfilled and what the wait will be.

Årskort til Danmarks Akvarium
We developed a member system for Denmark's Aquarium. With the system you can maintain members and their data, but also print out their season passes and register them upon entry.
Prices
Ad hoc
Consulting, small development projects and extensions and expansion for existing systems, etc., are charged by commenced hour.


Project
For large or complex projects we will sit down with you and go through the project. Afterwards we will make you an offer on developing the solution. The offer will, of course, be based on our ad hoc price.


Questions?
Let's have a look together
If you have any questions about the product, would like documentation or need something specific do not hesitate to contact us - we can find a solution together.


Expansions
Your project might benefit from our other products
Payment gate
From
/month ex. VAT

Establishment from: DKK 400,-
ex. VAT

Whether you are managing a web shop or have a physical store it should be easy to take payments. Here you can get a solution that can be used for most cases.


Anything else?
We can do that, too!
If you have any further needs, please contact us.
We do it all.