Your solution, your way
We have developed an abundance of specialized systems, so we are able to relate to what the system is about, what it should do, which problems it should solve and who is going to use it.
Whether it is a simpel home page or if it needs to interact with other systems or services, we have done most everything during the years.
Contact us regarding your project and we are sure we will find a quality solution for it.
A couple of interesting projects

Educational material about Greenland
Danish students unfortunately know too little about the Commonwealth of the Realm and Greenland - espacially Greenland as it is today. In a collaboration between the Greenlanders' House and ForlagetEpsilon, a big retought website with free educational material is therefore taking its shape. The site will contain informative animations, interactive tools, make it possible to work on assignments directly on the site, save it there and return to it later.

A new Danish dating site is coming
The new dating site, Nexus Dating, har been designed and implemented in-house. It is packed with features that have lots of aids for highlight yourself and lure people in. There is enough to keep most people occupied for a long time, while looking for the one and only...

Interactive scheduling tool for Skole 200
In connection with the 200th anniversay of the right and obligation to education there will be a themed week to celebrate the development. To help teachers plan the week we have developed an online, interactive, click-and-drag scheduling tool where they, in collaboration, can plan the entire week, share schedules and print a detailed overview.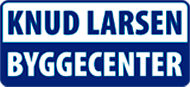 Website and og shop system for Knud Larsen Byggecenter
For Knud Larsen Byggecenter, a hardware store, we have developed the website along with online webshop and forms in our own CMS. There is, of course, an integrated payment service so you can complete the purchase online. Futhermore, we also integrate to their stock and order system so their own, existing, system is always up to date.
Prices
Ad hoc
Consulting, small development projects and extensions and expansion for existing systems, etc., are charged by commenced hour.


Project
For large or complex projects we will sit down with you and go through the project. Afterwards we will make you an offer on developing the solution. The offer will, of course, be based on our ad hoc price.


Questions?
Let's have a look together
If you have any questions about the product, would like documentation or need something specific do not hesitate to contact us - we can find a solution together.


Expansions
Your project might benefit from our other products
CMS
From
/month ex. VAT

Establishment: DKK 10,000.-
ex. VAT

We have developed our own CMSwhich we use for our web applications. With our CMS you can maintain content and manage the various available settings.

Hosting
We also offer hostingand typically host the applications we develop ourselves. We offer both shared and dedicated servers for most purposes.


Payment gate
From
/month ex. VAT

Establishment from: DKK 400,-
ex. VAT

Whether you are managing a web shop or have a physical store it should be easy to take payments. Here you can get a solution that can be used for most cases.


Anything else?
We can do that, too!
If you have any further needs, please contact us.
We do it all.